Marketing Your Home to Sell
Listing Syndication
At Joyner Fine Properties, we are aware that you have many choices of real estate brokerages while choosing with whom to list your property. We'd like to present to you this collection of websites to which we post our listings as an example of our efforts to get your listing in front of as many potential buyers as possible.
Lots of Choices
We realize that there are countless websites in which one can conduct real estate searches, estimate the value of properties, and find neighborhood information. The way these websites gather their information varies widely, but often it is a combination of information from REALTORS®, tax records, commercial data, and possibly other information gathered on the web. The websites can be helpful to sellers and buyers in some respects, but in others, the information may be outdated, inconsistent, and inaccurate. Please note that the websites listed are also subject to change without notice.
Why We Post
Our hope in posting our active listings to these websites is twofold—to present our clients' listings to as many potential purchasers as possible, and to help improve the quality of the information "out there." Posting our listings to these websites does not necessarily mean that we recommend these websites for home searches, home valuations, or other real estate information.
Commitment To Good Information
Even as we continually look for more websites in which to syndicate our clients' listings (meaning, this list will grow!), we also continually look for ways to improve our own websites, JoynerFineProperties.com and affiliated agent sites.
We want our home search to be easy and informative, and we strive to post relevant, current, and accurate information provided by our real estate experts. The internet has allowed us all the wonderful ability to gather an unthinkable amount of information on our own. If you need help once you've gathered that information, please feel free to contact us and allow a real estate expert to help you sort out the good and make an informed decision about your home sale or purchase.
When you list with Joyner, your home is syndicated to the following websites: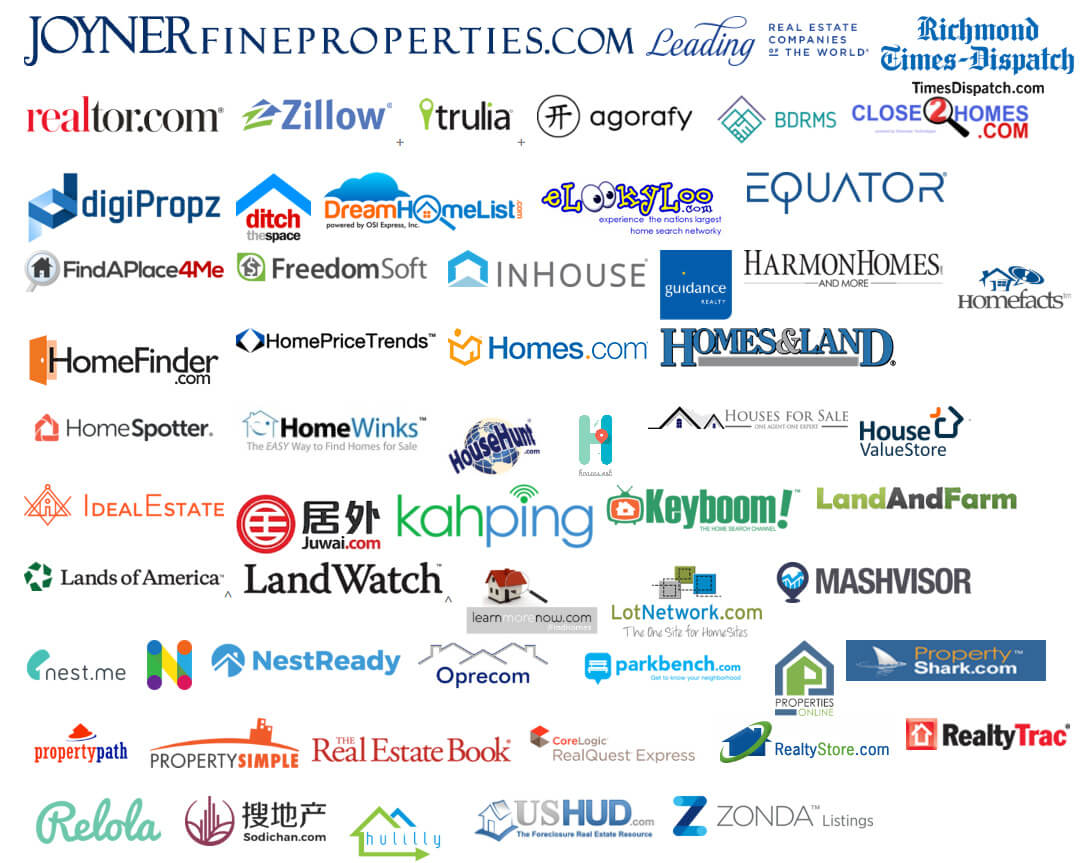 Posting times vary by website and are generally dependent upon the timeline created by the MLS and each website.
Your listing will be also be submitted to the IDX system, which will allow your listing to show on other broker sites, as subscribed by those brokers.
Properties will be posted to applicable sites, for instance, LandWatch.com will show land listings, not downtown condos, etc.
Listings that do not allow AVMs or Comments will not display on Zillow, Trulia and many others.
Listings that do not allow address display will show on Joyner sites but will not be syndicated elsewhere.
Sites are subject to change without notice.