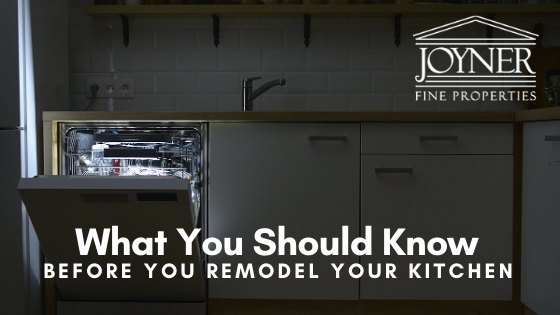 Summer is a popular time for kitchen remodeling projects. And with good reason! The long summer days mean you don't have to worry about limited daylight hours. Plus, if you're replacing your stove, the grill is just steps away. 
But no matter when you plan to remodel your kitchen, you'll want to keep these considerations in mind. 
A New Look Requires A Broad View 
What the finest Richmond homes for sale have in common is a consistent style. The changes you want to make to the kitchen should harmonize with the architecture of the rest of the house and any elements of the kitchen that you don't plan to change. If your living room is full of sleek leather and glass, a farmhouse kitchen will seem jarring. And if you plan to keep your mid-century style refrigerator, a dishwasher in a brushed chrome finish would create the wrong sort of contrast. 
Money Matters