VMFA 2020 Schedule
Interested in knowing what's coming to Virgina's Museum of Fine Arts this year? Look below to find a plethora of amazing exhibitions and installations. We hope to see you there!
At the Museum
Robert McNeill 1938: A Collective Portrait of African American Life in Virginia
By the time he was twenty years old, photographer Robert H. McNeill had already completed an important photo essay on the plight of domestic workers in New York City. His series of thirteen photographs, which was published in Flash, a "weekly newspicture magazine" for African American readers, caught the attention of Howard University professor Sterling Brown. At the time, Brown was supervising an unprecedented project supported by the New Deal's Federal Writers' Project that sought to record the complete history of African American life in the Commonwealth of Virginia, from the arrival of the first enslaved Africans in 1619, to the present day. Unsatisfied with the images of African Americans he had already procured, Brown reached out to McNeill hoping he could gain access to communities that were wary of white photographers with government credentials.
Published in 1940, The Negro in Virginia featured eight of the hundreds of photographs McNeill captured as part of this project. This exhibition contains some of those images with other unpublished photographs that demonstrate McNeill's interest in the people who lived and worked in segregated communities. Though he was not given explicit instructions about what subjects to photograph, McNeill later recalled, "I understood what they wanted were pictures of people at work, pictures that would show the soul of people in their jobs." While deftly avoiding both stereotypes and propaganda, McNeill's photographs are incisive portraits of Virginians in their homes, places of work, and communities.
Read more at: https://www.vmfa.museum/exhibitions/exhibitions/robert-mcneill-african-american-life-virginia/
Across Time: Robinson House,
Its Land and People
On view in the newly refurbished Robinson House on the VMFA campus, this 600-square-foot history exhibition shares the remarkable multilayered story of the site's land, buildings, and former inhabitants from the seventeenth century to the present. It includes the region's native peoples and English colonists, the growth of Richmond in the early republic, the Robinson family and the enslaved individuals who worked on and sometimes escaped from their antebellum estate, the mansion's changing architectural form, and the impact of the Civil War and Emancipation.
The exhibition offers richly illustrated panels, an interactive touch screen, vintage film footage, and audio clips. Historic Robinson House also offers a Visitor Center, open daily and operated by Richmond Region Tourism. 
Read more at: https://www.vmfa.museum/exhibitions/exhibitions/across-time-robinson-house-land-people/
Edward Hopper and
the American Hotel
The Virginia Museum of Fine Arts presents the premiere of Edward Hopper and the American Hotel, the first in-depth study of hospitality settings depicted in the works of one of the most celebrated American artists. Edward Hopper (1882–1967) found artistic value and cultural significance in the most commonplace sites and settings. Hopper's spare depictions of familiar public and private spaces are often understood within the contexts of isolation, loneliness, and ennui of early and mid-20th-century America. As this exhibition shows, however, Hopper's immersion in the world of hotels, motels, hospitality services, and mobility in general presents a new framework for understanding the artist's work.
The only East Coast venue, VMFA presents sixty-five paintings and works on paper by Hopper, along with thirty-five works by other artists including John Singer Sargent, David Hockney, Berenice Abbott, and others who explored similar themes. 
Edward Hopper and the American Hotel at VMFA is presented in galleries that include simulated spaces and other uniquely engaging design components. The tour de force of the experiential concept is a room that has been constructed adjacent to the exhibition space inspired by Hopper's Western Motel setting. The room serves as a functional "hotel room" where guests may stay overnight by reserving a Hopper Hotel Experience package.
Read more at: https://www.vmfa.museum/exhibitions/exhibitions/edward-hopper-american-hotel/
Rhythm of Art
Art and music have a lot in common! Find your own rhythm as you improvise, sketch, compose, and collage to create music and visual works of art! Engage with a tactile version of Three Folk Musicians, collaborate on a magnetic mural and delve into the sound bar to connect music and art.
Read more at: https://www.vmfa.museum/exhibitions/exhibitions/rhythm-of-art/
Beauty of Harmony: Japanese Landscape Prints by Kawase Hasui
This exhibition features 12 woodblock prints by Japanese landscape artist Kawase Hasui. Documenting the VMFA Member Trip to Japan in May 2018, the selected prints display historical and religious landmarks in cities such as Tokyo, Kanazawa, Kyoto, and Nara, as well as countryside scenes. They are among nearly 700 Hasui prints donated to the Virginia Museum of Fine Arts by René and Carolyn Balcer.
Read more at: https://www.vmfa.museum/exhibitions/exhibitions/kawase-hasui/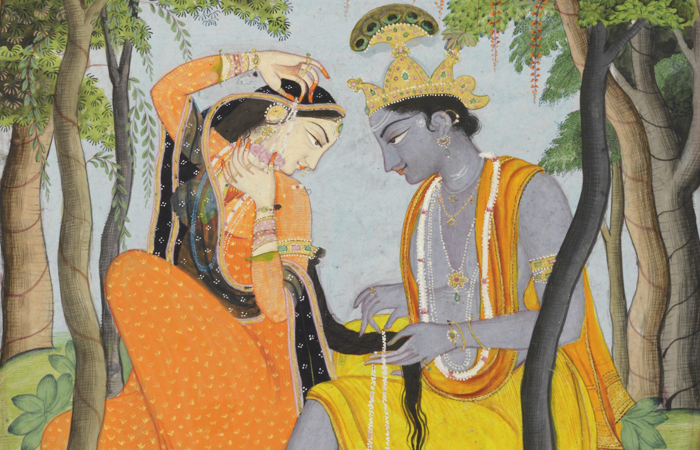 Krishna: The Blue-Skinned Lord
An avatar of the Hindu deity Vishnu, Krishna descended to Earth to kill Kansa, the king of Mathura who had gained excessive power and threatened to upset the world order. Indian literature and art is filled with depictions of Krishna's mischievous youth, heroic encounters with demons, and romantic ventures that are metaphors for his devotees' emotional relationships with God. Blue skinned, usually in a saffron-colored loincloth and a peacock-feather crown, the young lord often carries a flute that, when played, enchants all who hear it.
Read more at: https://www.vmfa.museum/exhibitions/exhibitions/krishna-blue-skinned-lord/
Fabergé and Russian
Decorative Arts
After an international tour, VMFA's renowned collection of Fabergé has returned to the museum. Five new galleries have been prepared to showcase 280 Fabergé objects and other Russian decorative arts. The galleries feature both innovative displays and a range of interactive components designed to inform, engage, and delight.
Read more at: https://www.vmfa.museum/exhibitions/exhibitions/faberge-and-russian-decorative-arts/
The McGlothlin Collection
of American Art
Longtime patrons James W. and Frances Gibson McGlothlin have given their collection of 73 works to the Virginia Museum of Fine Arts for permanent installation in the McGlothlin American Art Galleries. The value of the McGlothlin Collection exceeds $200 million.
Read more at: https://www.vmfa.museum/exhibitions/exhibitions/the-mcglothlin-collection-of-american-art/
Early 20th Century European Art
VMFA's new permanent galleries of Early 20th-Century European Art bring together works from the collections of Ludwig and Rosy Fischer and T. Catesby Jones for the first time. The T. Catesby Jones Collection includes leading figures in French art such as Henri Matisse, Pablo Picasso, Georges Braque, and André Masson.
Read more at: https://www.vmfa.museum/exhibitions/exhibitions/early-20th-century-european-art/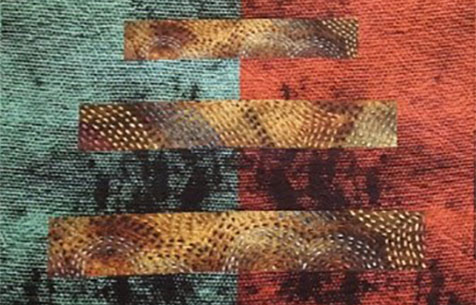 Fellowship Exhibitions
The Virginia Museum of Fine Arts Fellowship Program is a vital source of funding for the visual arts and art history in Virginia. VMFA is committed to supporting professional artists as well as art students who demonstrate exceptional creative ability in their chosen discipline. Since its establishment in 1940 by the late John Lee Pratt of Fredericksburg, the Fellowship Program has awarded nearly $5.5 million in fellowships to Virginians. 2015 marked the 75th anniversary of VMFA's Fellowship Program.
As part of our commitment to Virginians, the Pauley Center Galleries, Amuse Restaurant, the Claiborne Robertson Room, and select spaces at the Richmond International Airport are dedicated to showcasing the work of VMFA Visual Arts Fellowship recipients.
Read more at: https://www.vmfa.museum/exhibitions/exhibitions/fellowship-exhibitions/
UPCOMING
Treasures of Ancient Egypt:
Sunken Cities
Dive into one of the most astonishing underwater discoveries of all time. VMFA presents a once-in-a-lifetime chance to see the recovered treasures of two powerful Egyptian cities that sank into the Mediterranean 1,200 years ago after cataclysmic events. The exhibition includes stunning works of art brought to the surface by archaeologists beginning in 1996. See what remains of these mighty centers of trade, where Egyptian and Greek cultures merged in art, worship, and everyday life.
Treasures of Ancient Egypt: Sunken Cities is organized by the European Institute for Underwater Archaeology with the generous support of the Hilti Foundation and in collaboration with the Ministry of Antiquities of the Arab Republic of Egypt.
Read more at: https://www.vmfa.museum/exhibitions/exhibitions/treasures-ancient-egypt/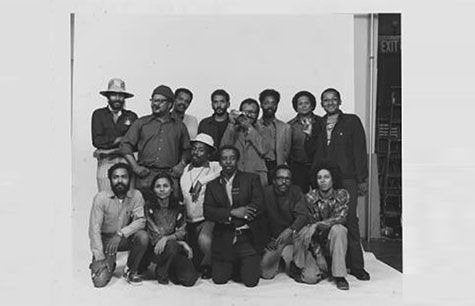 Working Together: Louis Draper
and the Kamoinge Workshop
Inspired by the archive of Richmond native Louis Draper, VMFA has organized an unprecedented exhibition that chronicles the first twenty years of the Kamoinge Workshop, a group of African American photographers he helped to found in 1963. More than 140 photographs by fifteen of the early members—Anthony Barboza, Adger Cowans, Danny Dawson, Roy DeCarava, Louis Draper, Al Fennar, Ray Francis, Herman Howard, Jimmie Mannas Jr., Herb Randall, Herb Robinson, Beuford Smith, Ming Smith, Shawn Walker, and Calvin Wilson—reveal the vision and commitment of this remarkable group of artists.
In the continuing spirit of Kamoinge, Shawn Walker, Beuford Smith, Herb Robinson, and Tony Barboza have also made significant archival contributions and are among the nine members who recorded oral histories to provide the fullest account of the group's first two decades. In addition, through a generous grant from the National Endowment of the Humanities, VMFA has digitized the Draper archive—which will be available online.

Read more at: https://www.vmfa.museum/exhibitions/exhibitions/working-together-kamoinge/
(Text and photos are from VMFA.museum)
Joyner Fine Properties


| www.joynerfineproperties.com |